2018 Association Communications Benchmarking Report is Now Available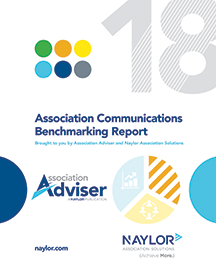 For seven years, FSAE has partnered with Naylor Association Solutions on the annual Association Communications Benchmarking Study -- providing a comprehensive look into the challenges associations continue to face in the ever-changing communications landscape.
We are happy to announce the report is now available to download.
In addition to downloading the report, you may log back into the survey platform and now access your customized Best Practices Report Card* which scores your responses against best practices and provides communications recommendations in five key areas to help you improve where necessary.
*You must complete 50 percent of the survey to generate enough data for the custom report card.
Share this post: