FSAE Joins Statewide PPE Supply Drive - How You Can Help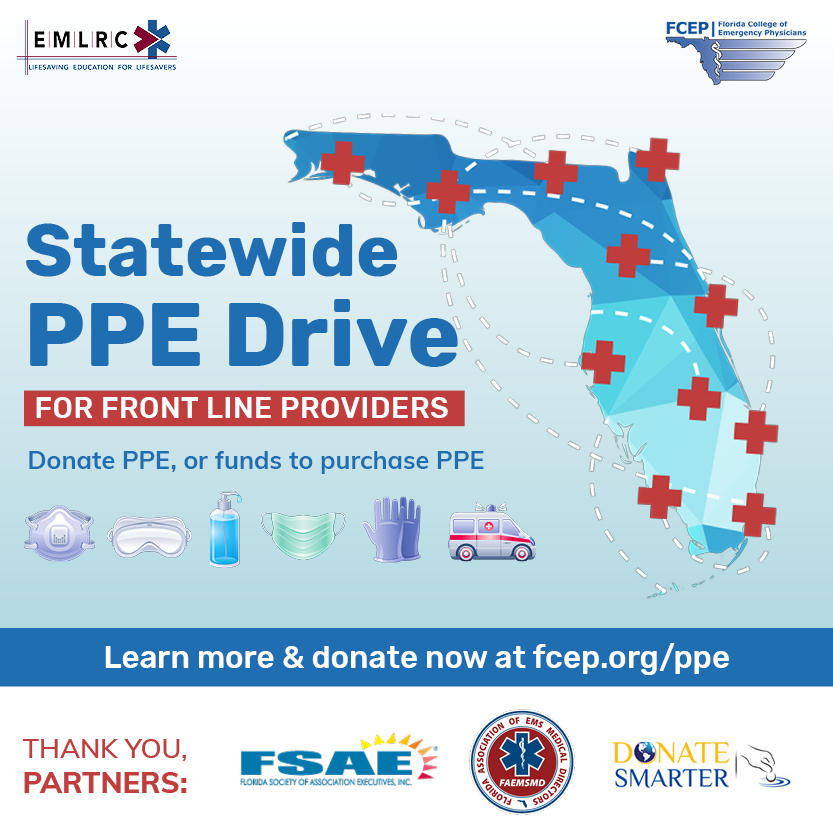 FSAE is partnering with our members from the Emergency Medicine Learning & Resource Center/Florida College of Emergency Physicians to help make sure emergency room doctors, nurses and first responders throughout the state have the personal protective equipment (PPE) they need to safely do their jobs and take care of us. Our goal is to connect our members' members/contacts (your members) with their staff to coordinate local donations of supplies of any masks, gloves, face shields, gowns, shoe/head covers, eye protection, etc. that your members may have that aren't currently being used. 
Donate Smarter has also joined the campaign accepting monetary donations to help facilities buy PPE supplies with their Every Hero Needs a Mask campaign.
How You Can Help: Many businesses have closed temporarily to help flatten the spread of the virus and will not need their existing inventory of PPE. Encourage your members and business partners in these industries to check their supply closets and warehouses and donate any unused masks, gloves, etc:
Home Building/Repairs

Contracting

Cosmetic Surgery

Demolition

Painting- home or automobile

Asphalt Contractors

Tattoo & Piercing Studios

Hair and Nail Salons

Estheticians/Skin Care
 Donate PPE  |  Donate Funds  |  Learn More
Emergency medicine providers are going to work every day without the proper PPE to protect them from exposure to the virus that causes COVID-19. A box of gloves from a closed kitchen/restaurant or protective gear from a manufacturing plant that's temporarily closed can all add up to make a huge difference to the first-responder, nurse or doctor treating someone in your community. 
Share this post: