FSAE Welcomes Lana Steele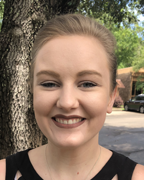 FSAE is excited to announce our new Membership & Events Coordinator, Lana Steele!
Lana joined the FSAE team in June 2019 as our Membership & Events Coordinator. Her experience in event planning and marketing began with an internship for FL Hospice & Palliative Care Association. Most recently she served as a Private Event Coordinator for the University Center Club.
Lana graduated from Florida State University in 2016 with a Bachelor's Degree in Media and Communication Studies. A Lake City native, Lana has called Tallahassee home for six years.
Welcome Lana!
Share this post: