FSAE19 Helps Feed Local Homeless
FSAE partnered with Sustainable Events Network, Florida & Caribbean to rescue food from #FSAE19, and was able to help feed the 800 homeless clients of Jacksonville's Sulzbacher organization!
The Executive Chef from Sulzbacher reported "According to our calculations, we received 25 pans of various desserts, 8 pans of sliced beef, 4 pans of broccoli and 5 pans of rosemary polenta. Damian Johnson, our Sous Chef picked up the food and we were able to serve it to some of our clients the next day. We serve approximately 800 meals each day so your generosity is very much appreciated."
Thank you Hyatt Regency Jacksonville Riverfront and SENFC for making this possible!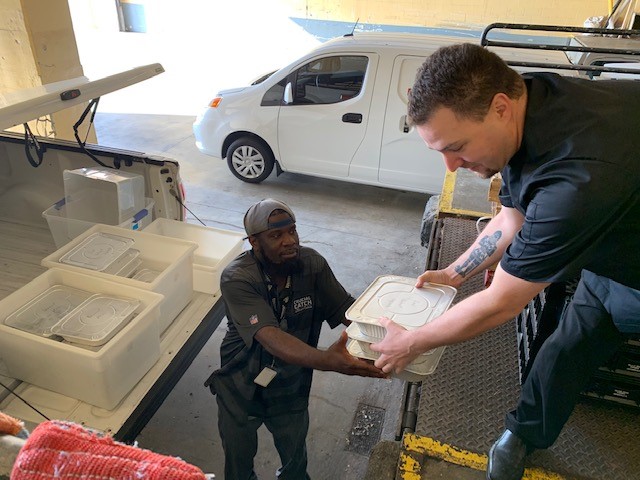 Share this post: