2018 FSAE Leadership Award Winners Announced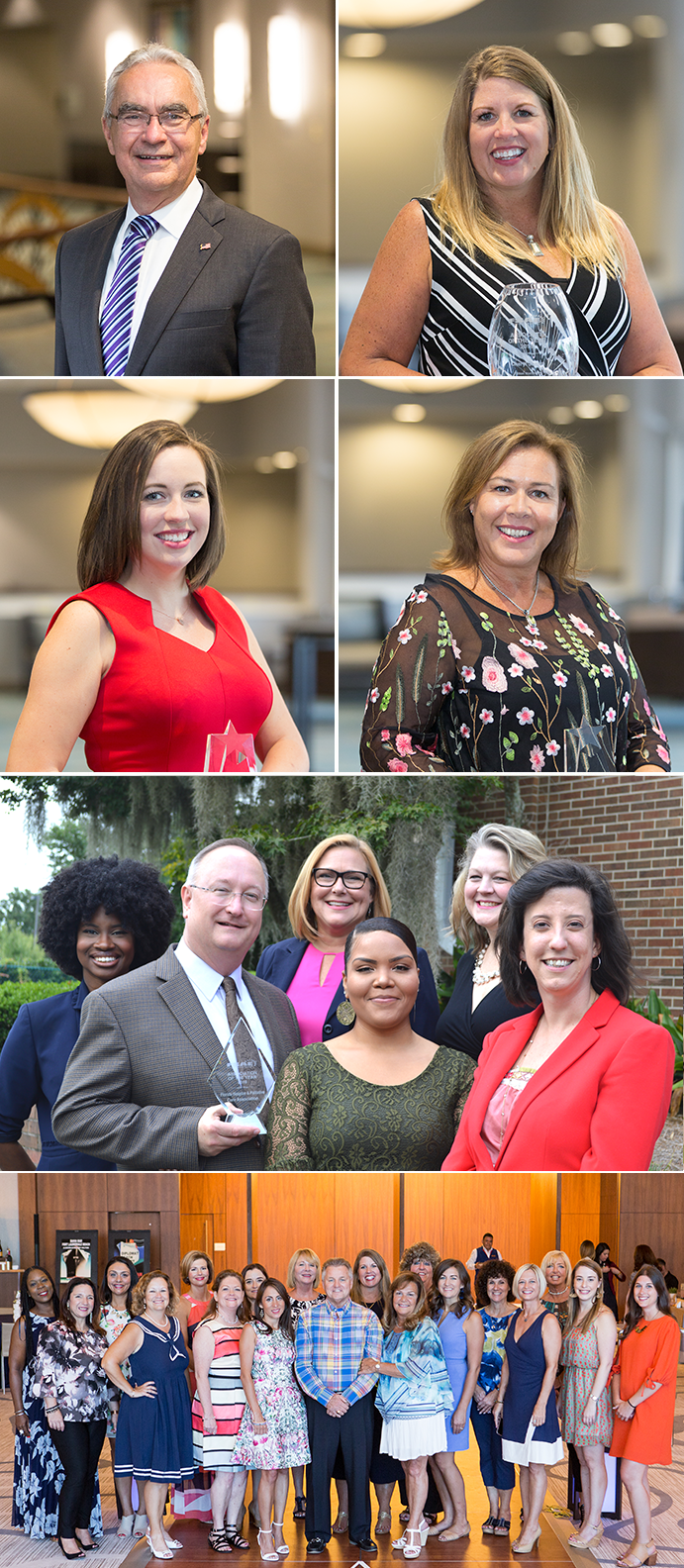 FSAE presented its most prestigious leadership awards at its recent Annual Conference held at the Fort Lauderdale Marriott Harbor Beach Resort & Spa. The Executive of the Year Award honors an association executive who has displayed the highest commitment to professional growth and dedication to advancing the association management profession. The Associate of the Year Award honors an association supplier whose dedication and leadership also advances the industry. FSAE's Rising Star Award honors an association professional and/or supplier member who contribute significant time and talent to ensure FSAE's continued success.
FSAE also recognized organizations that support the association industry and local communities. Our Association of the Year and Supporting Associate Organization of the Year awards honor organizations that demonstrate outstanding efforts, excellence and innovation.
The award winners for 2018 are:
Executive of the Year: Jaime Caldwell, President, South FL Hospital & Healthcare Assn, Dania Beach, FL
Jaime Caldwell has worked in association management since 2008 and health care management since 1994. He currently serves as President of the South Florida Hospital & Healthcare Association, a professional trade association representing hospitals and healthcare companies in southeast Florida. A member of FSAE since 2008, Jaime has served as Chair of the FSAE Foundation and most recently as an Annual Conference Co-Chair.


Associate of the Year: Cheryl James, Director of Sales, Hilton Worldwide, Tampa FL
Cheryl James has worked for Hilton for over 20 years where she currently serves on the brand's Association Team. A member of FSAE since 2011, she has served as an Associate Member At-Large for the FSAE Board of Directors as well as chaired the Marketing Committee in 2018.
Executive Rising Star: Amanda Bowen, Vice President, nancy d. Stephens & Associates, Tallahassee, FL
Amanda Bowen began her career in association management in 2015 with nancy d. Stephens & Associates, an association management company. She currently serves as Vice President of the company, after serving as Director of Communications for two years. A member of FSAE since 2015, Amanda has Chaired the Young Professionals Task Force and served as Co-Chair for the Conference Sponsorship Committee gaining record sponsorships.


Associate Rising Star: Michelle Waddell, Sales Manager, Shores Resort & Spa, Daytona Shores
Michelle Waddell has over 28 years in the hospitality industry, 23 of which were at the Shores Resort & Spa in Daytona where she currently serves as Sales Manager. A member of FSAE since 2014, she has been actively involved in the Marketing Committee, Associate Advisory Committee and Annual Conferences.


Association of the Year: Florida Hospice & Palliative Care Association, Tallahassee
The Florida Hospice & Palliative Care Association (FHPCA) is a 501(c)(3)(h) formed in 1982 to serve the then-pioneering hospice sector of health care, focused on providing the best possible end-of-life care possible at the bedside. FHPCA provides high-value education, empowers patients and caregivers seeking services, and resolutely advocates for quality hospice & palliative care in Florida.


Supporting Associate Organization of the Year: Hilton Worldwide
Hilton's mission is to be the world's most hospitable company - by positively impacting our guests, Team Members, owners and communities. The Florida Association Market is key to the success of every one of our 379 (and growing!) hotels in the State of Florida.
"Receiving recognition for your hard for and dedication to your profession is always an honor," said Rachel Luoma, MS, CAE, FSAE Chair. "However, to receive that recognition by one's peers is an even higher distinction. FSAE is proud to recognize the best of the best by bestowing awards of excellence to these individuals and companies based on their professionalism, commitment and service. They are all exemplary models of great leadership and hard work."
Each year FSAE recognizes individuals for their leadership, dedication, and professionalism both within FSAE as well as their own organizations. Each recipient is nominated by their peers and selected by committee-review according to strict criteria of excellence and achievement. Award recipients' professionalism and leadership are evident in both services to the association management profession and to the local community.
Photos by Copeland Productions - FL Hospice Photo by FHPCA
The Florida Society of Association Executives (FSAE) fosters collaboration of association management professionals through networking and educational events, online communities and best-practice resources. With approximately 1,100 members, FSAE has been serving the association industry throughout Florida for more than 55 years. To learn more, visit www.fsae.org.
Share this post: