Holiday Toy Drive a Huge Success!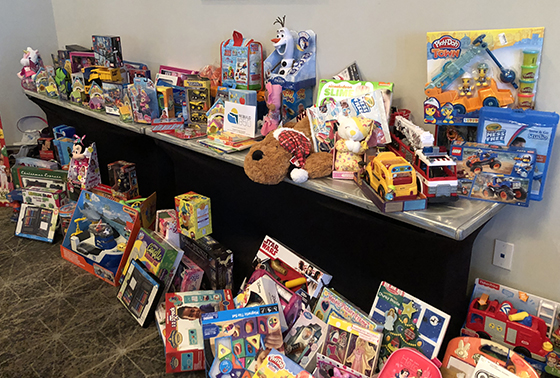 The FSAE December Power Luncheon featured a toy drive for families most affected by Hurricane Michael. The drive was part of a city-wide effort through the REBUILD 850 initiative. FSAE members donated an overwhelming 117 toys for our neighbors in need! Thank you all for your participation and generosity!
FSAE staff delivered the five huge bags of toys to the collection site, where all 850 partners and Tallahassee residents were invited to fill the AMWAT truck for delivery. The truck was "at maximum capacity" with donations for families in counties most affected by the hurricane.
Rebuild 850 includes many diverse partners: the United Way of Florida and the United Way of the Big Bend, as well as numerous associations like FSAE and the FL Press Association. The "Fill-A-Truck" toy and funds drive was also sponsored by AMWAT Moving Warehousing & Storage, the Tallahassee Democrat and several local businesses.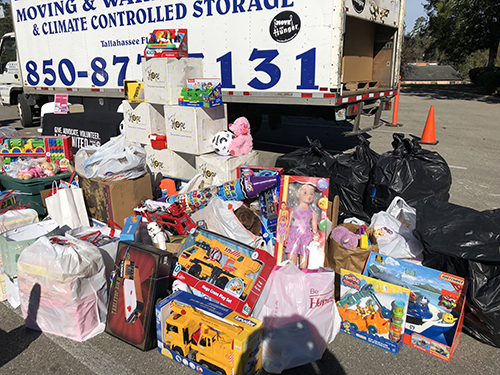 Share this post: