New on FSAE.org: LMS and Marketplace
We are excited to launch the following new features on fsae.org:
FSAE Digital Learning Platform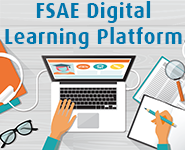 FSAEs new learning management system (LMS), the FSAE Digital Learning Platform features recorded Roundtables and Power Luncheons over the past year and a half. Important topics like contract negotiations, digital badges & microcredentials, bias and inclusion are all at your fingertips for on-demand education and credit. Plus, these recorded meetings are FREE for members though March 31, 2022! Our Qualified Association Specialist program is also available on the LMS. Check it out!
Powered by MC|LMS
FSAE Marketplace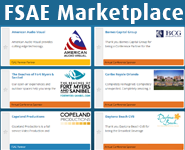 The FSAE Marketplace includes detailed listings for our Partners and Sponsors. Now you're able to find the properties and services that you need through handy filters of service type and location. FSAE is able to offer the amazing programs and experiences because of our Partners and Sponsors, so please contact them for any services they can provide.
Support Those that Support FSAE!
Powered by Map D - by Nextech AR
Share this post: